.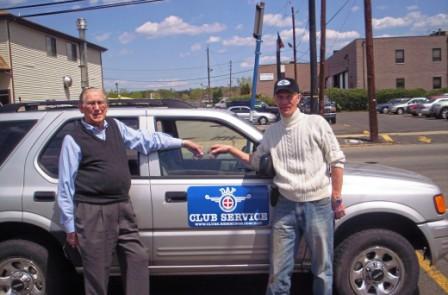 The Hans de Bruin collection and the story behind the cars.
Mount Tabor, Vermont
Hans was growing up and still in High School in 1970. He purchased his first Daf. It was a 1962 Daffodil type 30. This car was soon followed by another 1962 type 30 and a 1963 Daffodil type 31.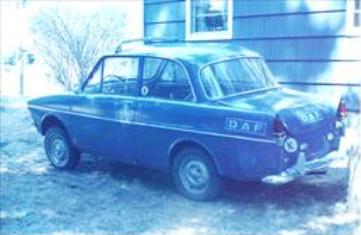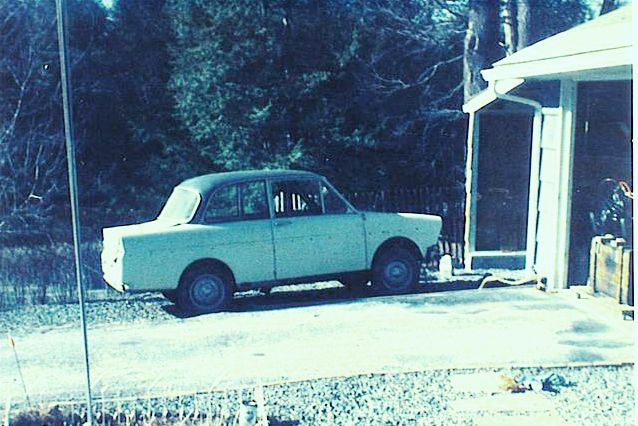 His father and He were tinkering and had three cars to play with. They managed to get two of the cars running after scavenging parts from one of the '62s.
The first Daf was set up to run local rallies and gymkhana races with extra lighting and special tires. He did pretty well on the road rallies and had a lot of fun with the little "Blue Beast " All is history now, and He wished He still had that good old 1962 Rally Daf.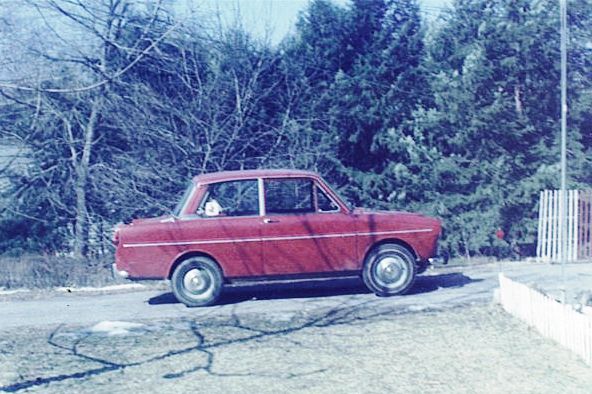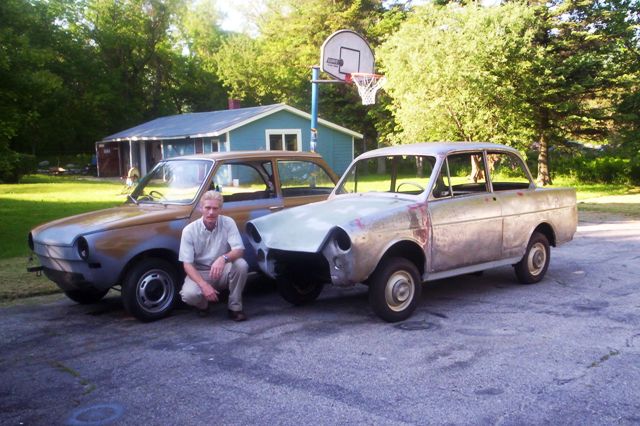 During all this time one of the family cars was a 1965 Daffodil type 32 which his mother and father purchased around 1968.Everyone loved driving around town in it. His family in Holland ( Aunts Uncles and Grandparents ) were all DAF owners. I guess that's what got him involved with these little cars.
About 1969 is when he first met Mr. Jan Soeten who was the recently retired Vice President of ""Eastern Cars of Holland "who moved to Southbury, Connecticut, just 10 minutes of his house. They often visited him to talk Daf stories, to buy parts and admire his beautiful 1967 red DAF 44.
Unfortunately their red 1965 Daffodil was involved in a serious accident on Road 84 in 1972 and was destroyed. His mother and sister were in the car traveling at 60 m/h when it was cut of by a careless driver and it rolled over three times coming to rest back on it's tires.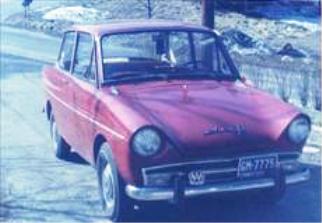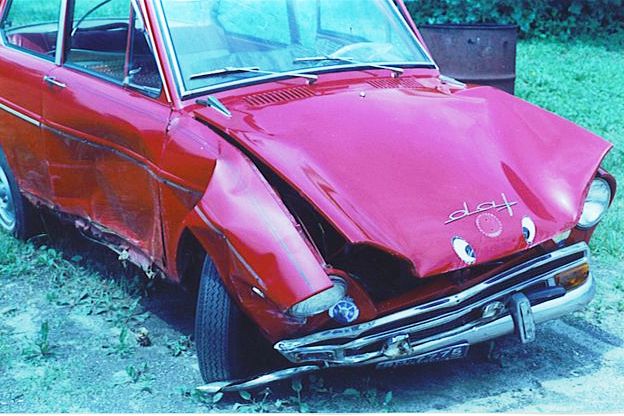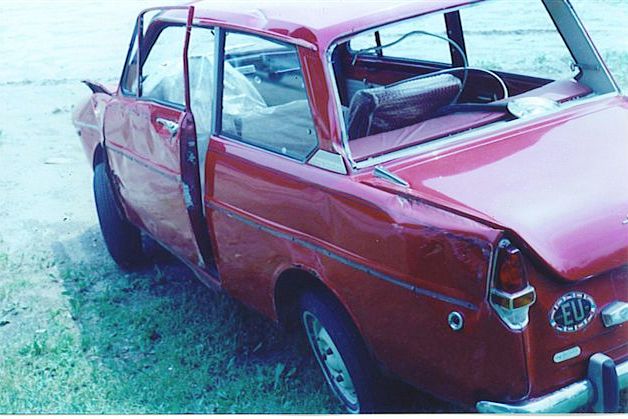 Thanks to the strong construction of the DAF both of them walked away with only minor injuries.
His love affair with the DAFs was put on hold for a couple of years when his father cleaned out the backyard ( three DAFs ) and gave all his precious DAF cars to the scrap yard and they were crushed around 1975. Up till now his mom and he can't still figure out why his Father did this, and they still talk about it.
December 2004 Finally after settling in the State of Vermont on day he saw a listing on E-Bay for a 1962 Daffodil type 30. His interest in the car was rekindled. He bid and won the DAF and went to Ridgefield CT to pick it up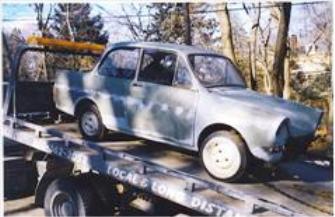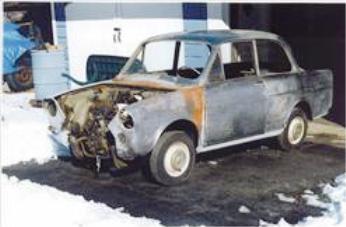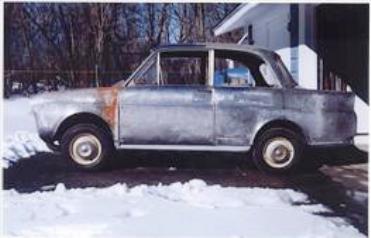 The car is mostly complete but need a total restoration which his is doing now slowly. Most of the body had new metal welded in and was very solid done. The last owner also had all the interior recovered and the seats redone.
| | |
| --- | --- |
| | He found this Plexiglas sign in New Jersey from a former DAF dealer |
When you are infected with the DAF virus than it goes fast
March, 2005 He purchased a 1976 DAF 46 in Warwick, Rhode Island. This car was in running condition but still needed some minor mechanical and cosmetic work to make it look good. The DAF 46 is a Briton version with RHD with only 50k original miles on the clock. He had almost forgotten how much fun a DAF is to drive and this one is no exception. After doing a little tinkering and a good tune-up he drove the car around a bit before starting restoration. There was a lot a hidden rust and damage, so the restoration will take more time as planed, and named it "Butterscotch"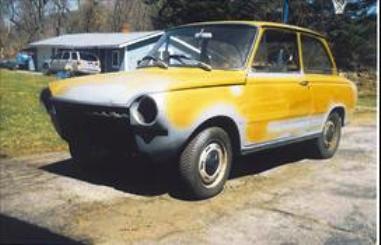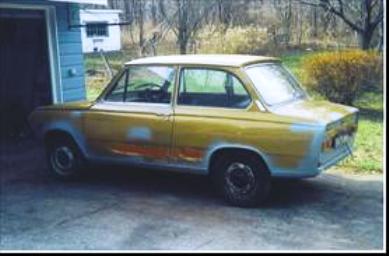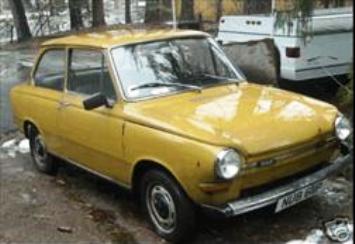 29-04-2006